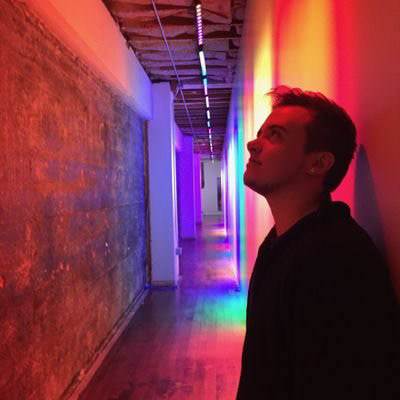 I am a multidisciplinary designer, with focus on spatial design, user-centered design, and emerging technology. My major influences have been architecture, games, and sculpture. A considerable amount of my work also has a focus on queer culture; I frequently experiment with how to bring my technical skills together with the vast amount of research I have done on queer culture and identities.
I received my BFA from
Maryland Institute College of Art
on May 16th, 2016 having majored in
Interactive Arts
. I am currently located in Northern California spending business hours as an Intermediate Environmental Graphic Designer at 
GNU Group
. I like to stay busy, so if you need any sort of graphic design help or are looking for a collaborator with those skills please reach out!
skylarhayden.design@gmail.com